Visualize results in icy
---
Summary
Use the bio-imaging software icy to display the output of every module.
---
Setup
1. In Icy
install the following plugins
2. In EpiTools
Open icy in background
Click on the eye logo in the menu bar of EpiTools

locate your icy plugin folder to detect the matlab communicator plugin
e.g. applications/icy/plugins/ylemontag/matlabcommunicator
The connection with icy is now established. If you already opened an analysis you can test the connection by right-clicking the projection-module and clicking visualize results. The projected image should now appear as sequence in icy.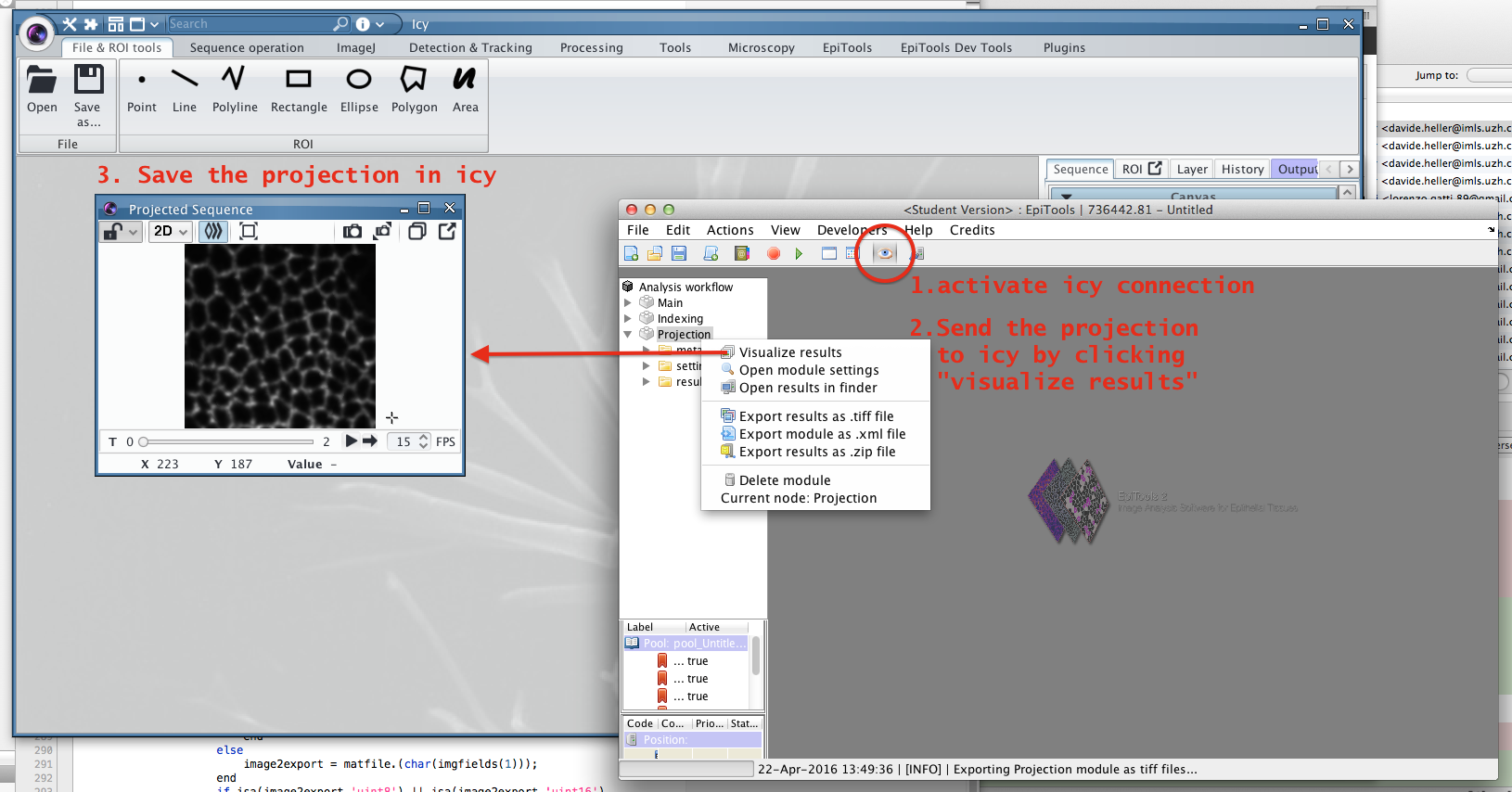 ---
Do you think these informations are not enough to help you? Drop a line to the author and he will extend this tutorial asap!
This page was written by Davide Heller on 30.09.14@18:10